Arthur Lakes Library: Daytime and Evening Tutoring
From the main entrance, turn right and walk to the Reference Section, then turn right again to the find the tutoring and office hour area. Look for signage to find our tutors & facilitators.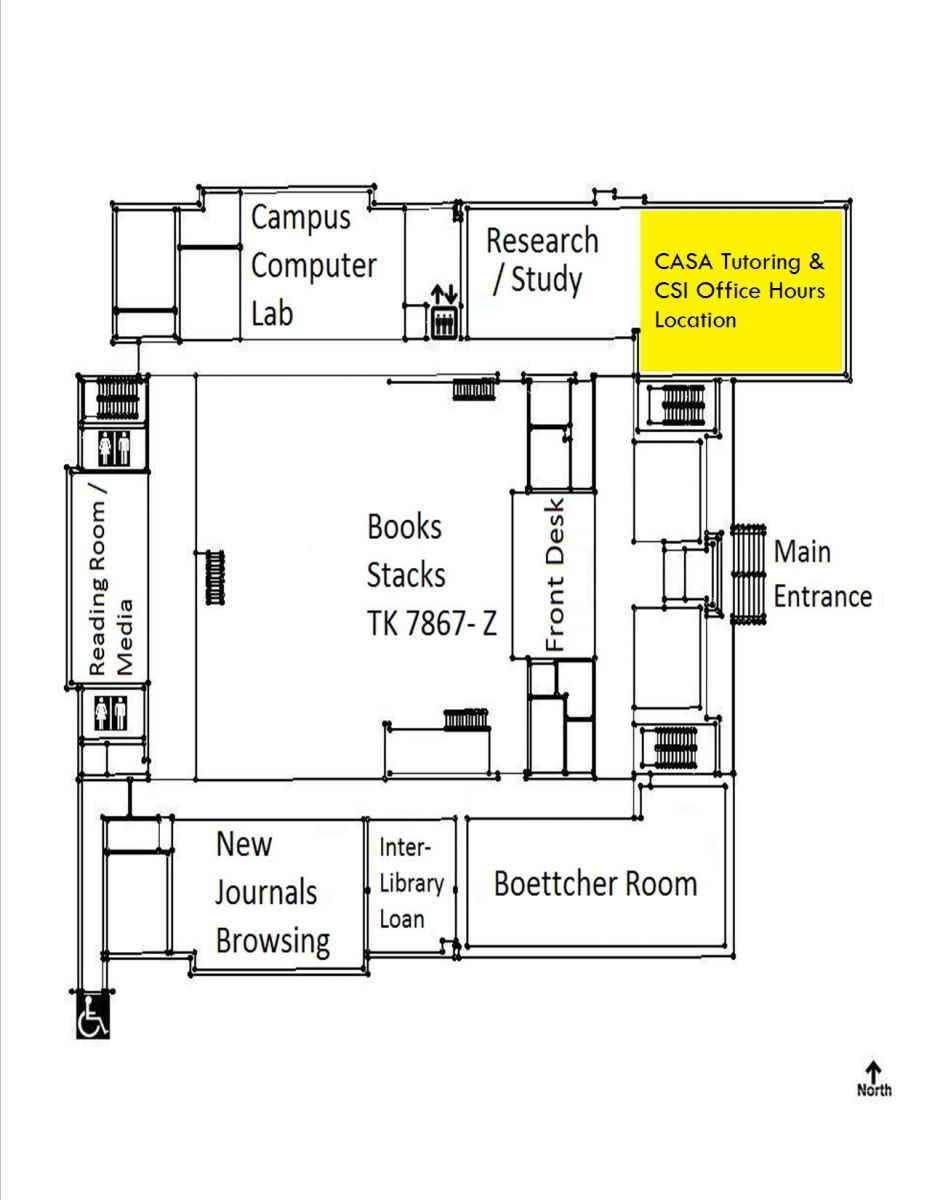 CASA Study Hall: Evening Tutoring
Your Blastercard provides access to the CASA Study Hall after hours. CASA is located on the southwest corner of the facility at 1225 17th Street, corner of 17th Street and Elm.